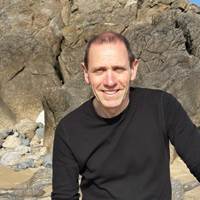 Pascal BLOUIN
Hiring of discovery in gyropods with framework on
RENNES
,
DINAN, the 11 ECLUSES of HEDE, the banks of the Rance around DINAN, LEHON and TADEN, the MONT SAINT MICHEL, the channel of Ille and Vilaine leaving RENNES or SAINT GREGOIRE , SAINT MALO
, and the charming seaside town of
SAINT CAST LE GUILDO
in Côtes - d'Armor
.
Strolls organized on 9 different courses for teams of 2 to 20 pilots with one or two supervisors.
The courses offered are of a duration of 1h30 surroundings, including flight training.
It is possible, upon request at the time of booking, to modify the travel times, the tariff will be adjustable accordingly.



ATTENTION , some days and events are scheduled in advance on the schedule. SEE THE "DISCOVER" TAB.




The schedules are free to plan in the daily time slot, by reservation at the latest the evening before or directly on the spot during a programmed day (if available). Evening strolls possible, departure until 19 h.




RESERVATIONS TO BE CARRIED OUT BY SUCH, BY MAIL OR DIRECTLY ON THE SITE.

We will confirm your booking within 24 hours maximum.
Reservations for teams of more than 8 drivers involve the availability of my partner and equipment.
For groups over 20 people, we can organize with our partners DUO ACTIVITY formulas; Ex, GYROPODE / KAYAK, GYROPODE / KARTING , etc ......
SPECIAL FORMULA FAMILY EVENTS ;birthdays, bachelor parties or boys, family reunions, friends, etc ....
PROS FORMULAS adapted to businesses and communities at various events; Seminars, relaxation program for sales forces, municipal holidays, introductory piloting days, college school and more, etc.
We can also study a course at your request throughout Brittany, from 5 persons.
Do you have any questions about piloting a gyropod? Nothing simpler, watch this video.
Video demonstration of the piloting of the gyropod S3: https://youtu.be/EKCdBwwZNF0